SACRED SHEEP
Meet Ups!
We are excited to host some informal and fun meet ups during our Sacred Sheep event!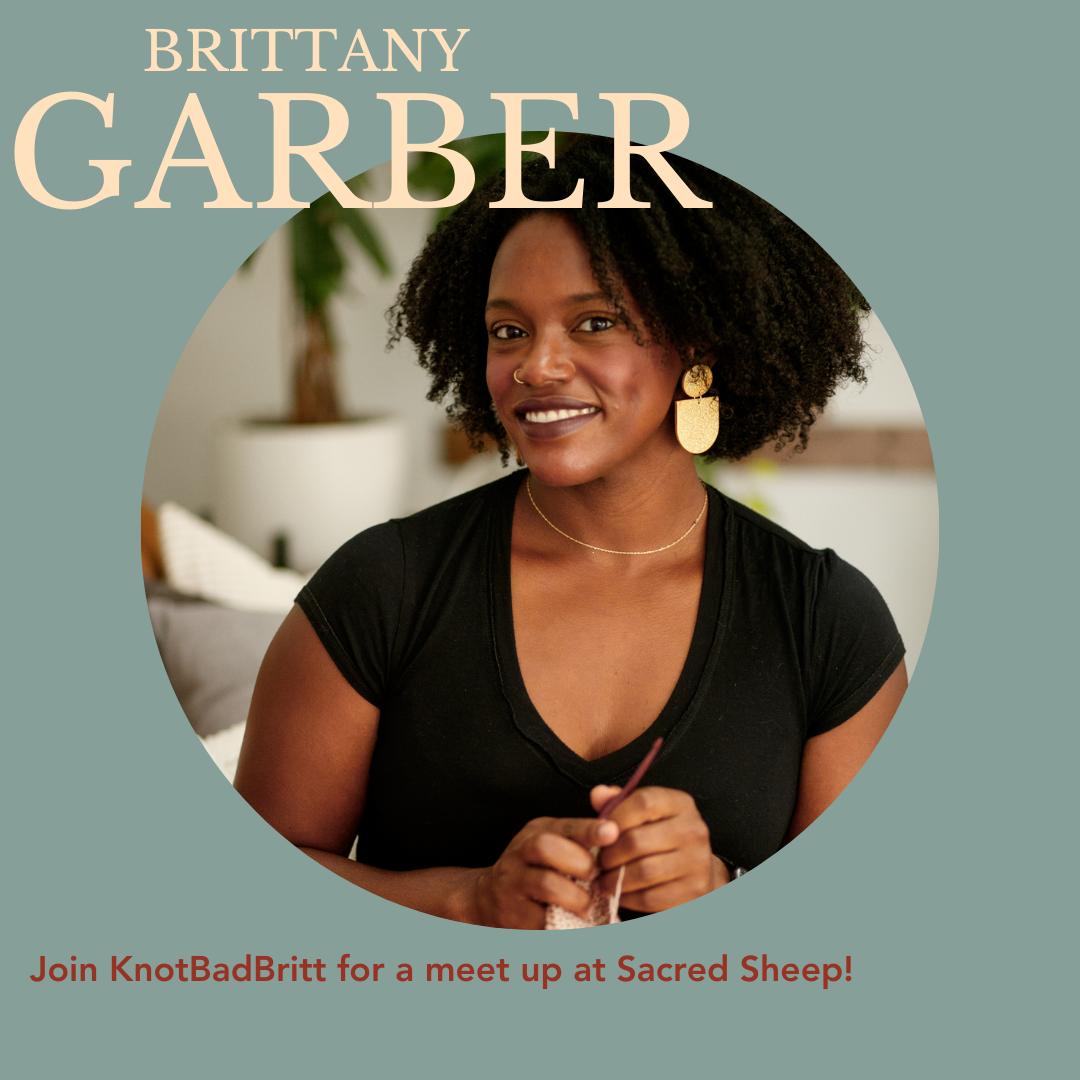 at sacred sheep
Brittany Garber
Meet Up with KnotBadBritt
Get to know Britt of KnotBadBritt in an informal setting! Learn about her journey in the craft industry and how that took her from working in the tech industry to being a fiber artist. Hear about her and how her search for identity led to the creation of The Makers of Color Collective and her commitment to helping others find themselves through craft. And of course, explore her designs!
Saturday, November 4th in the Pom Pom Meet Up Courtyard at Sacred Sheep 4-5pm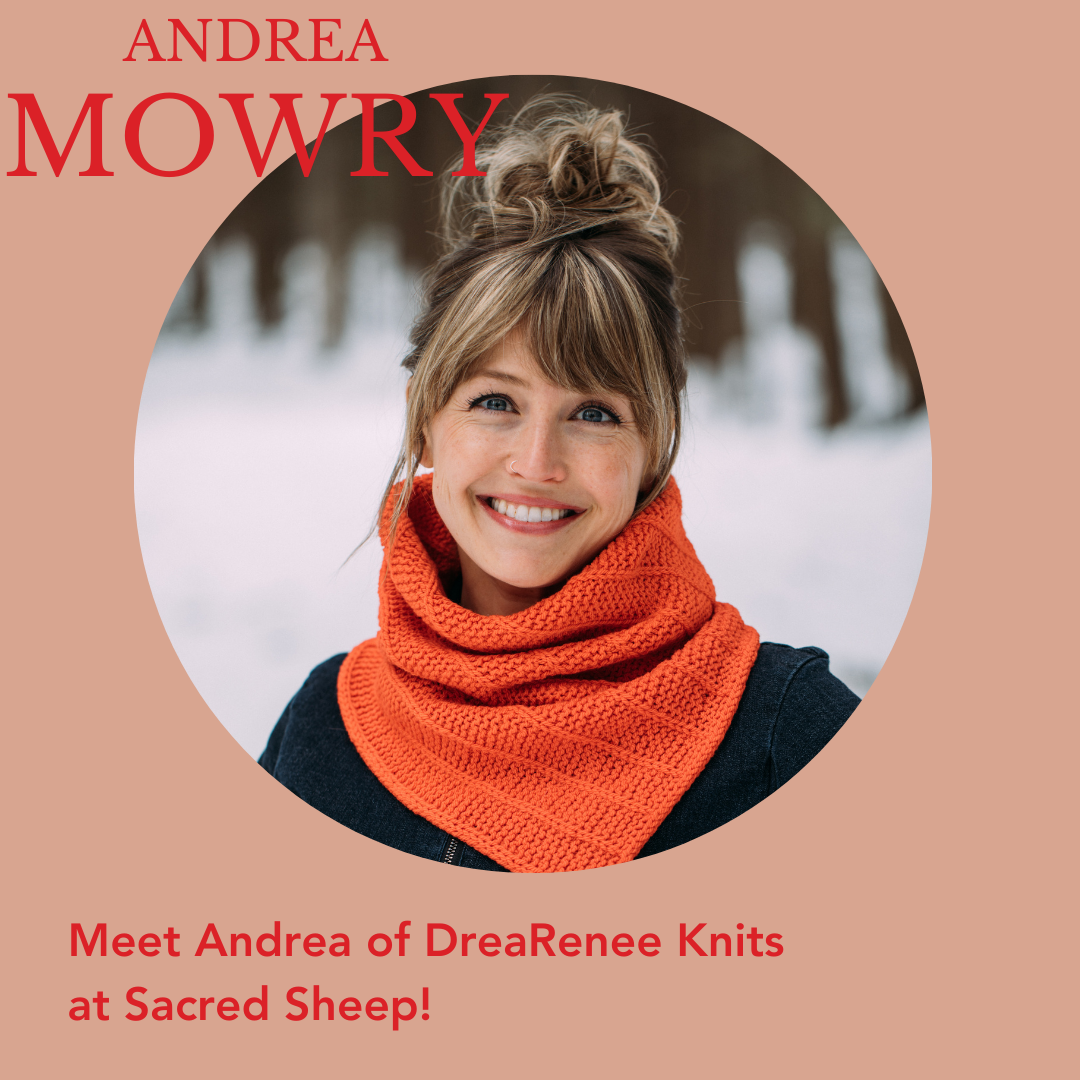 At sacred sheep
Andrea Mowry
Meet Up with Andrea Mowry
Andrea Mowry of DreaRenee Knits will be hanging out at Sacred Sheep and connecting with makers at an informal Meet Up!
Saturday, November 4th in the Pom Pom Meet Up Courtyard at Sacred Sheep 1-2pm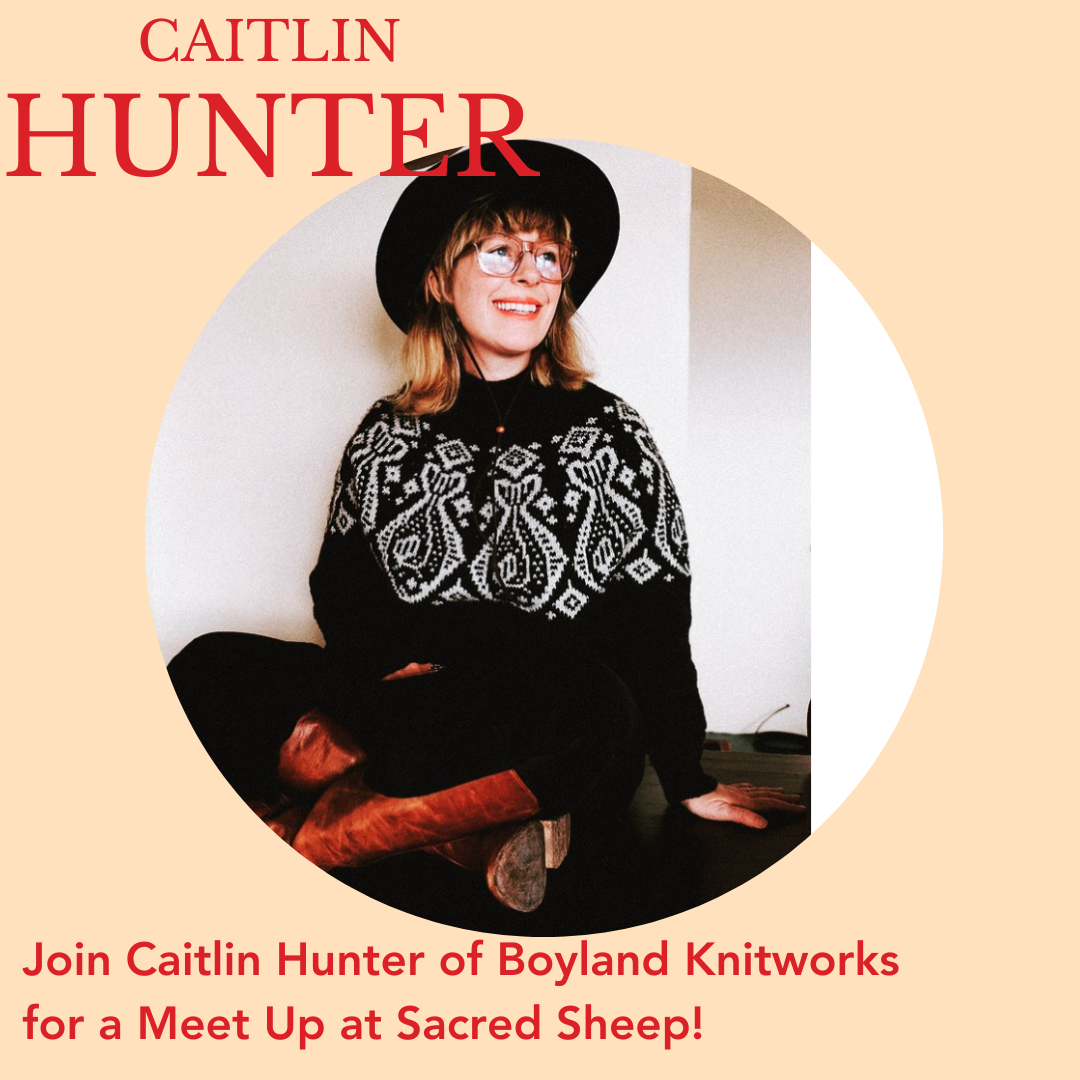 at SACRED SHEEP
Caitlin Hunter
Meet Caitlin Hunter of Boyland Knitworks for an informal gathering! Show off your knits and sit and chat in the Pom Pom Meet Up Courtyard!
Saturday, November 4th in the Pom Pom Meet Up Courtyard at Sacred Sheep 2:30-3:30pm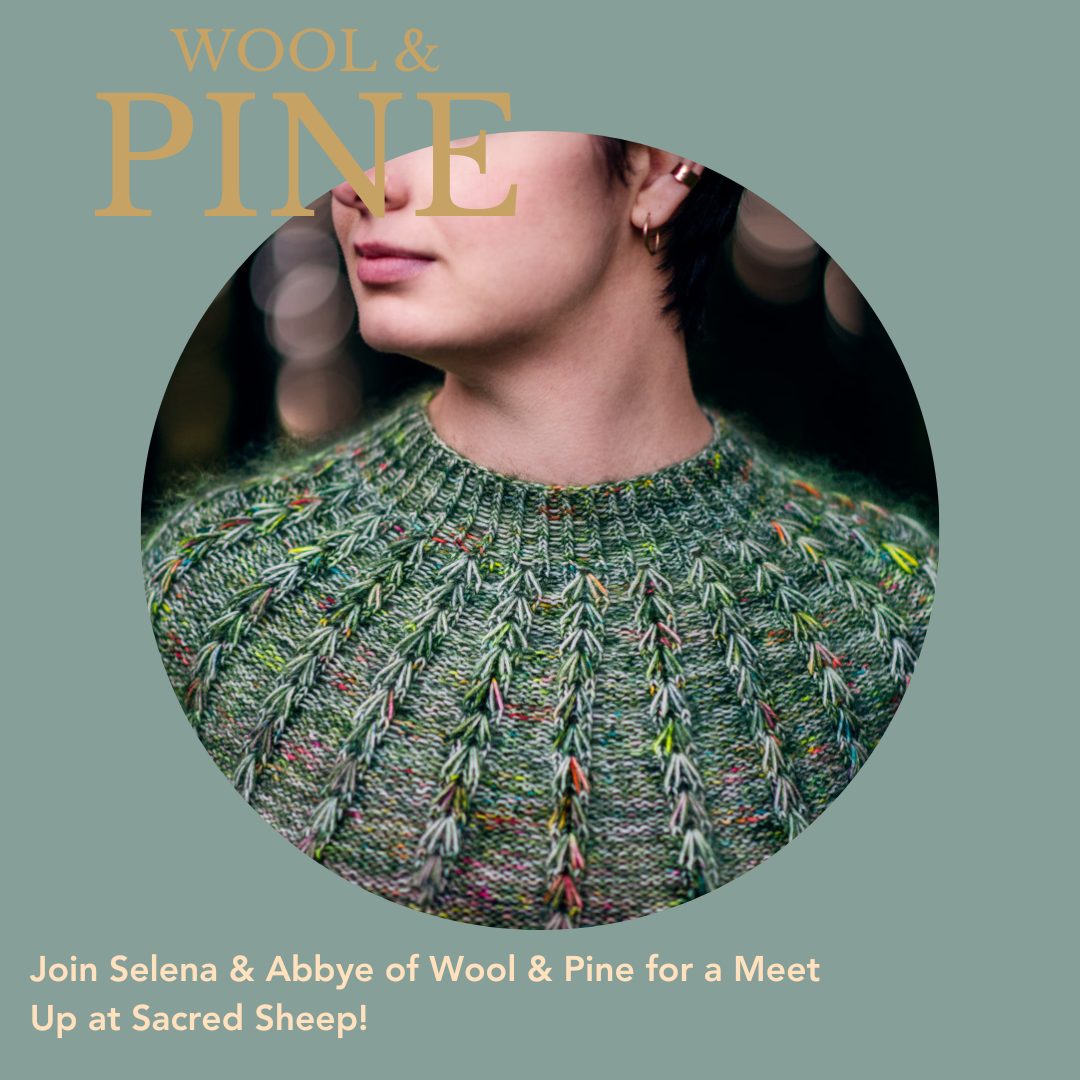 AT SACRED SHEEP
Wool & Pine
Selena Shepard & Abbye Meiklejohn, the imaginative duo behind Wool & Pine, invite you to a cozy gathering in the Pom Pom Meet Up Courtyard. Explore the creative process behind Wool & Pine's unique knitwear, ask questions, and meet with fellow knitters. Get an exclusive sneak peek at their upcoming fall & winter sweaters, designed with the signature flair that transforms bright colors and fascinating textures into wearable art. Experience the fusion of creativity and style with Wool & Pine, where every stitch tells a story. Whether you're just starting your knitting journey or have been crafting for years, you'll find inspiration, connection, and a whole lot of knitting fun.
Saturday, November 4th in the Pom Pom Meet Up Courtyard at Sacred Sheep 5:30-6:30pm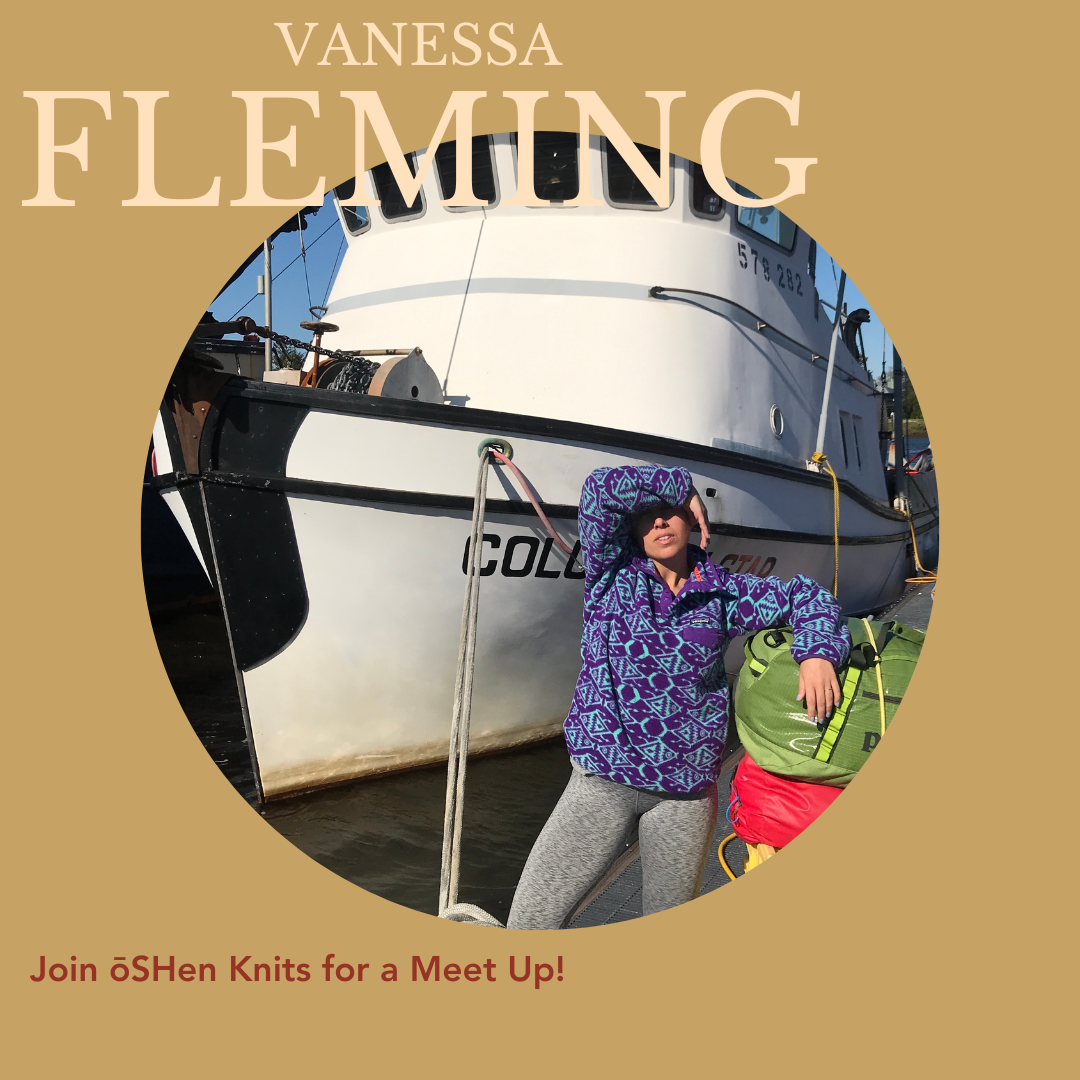 at SACRED SHEEP
Oshen Knits
Join Vanessa Fleming of OshenKnits
Vanessa Fleming, the owner oSHənKnits, learned to knit from her mother and grandmother as a young child while growing up in France. She rejoined the fiber arts community while attending University in Ireland back in 2010. After graduating, Vanessa found solace in knitting during her time as a marine biologist working out at sea. Frustrated with the lack of knitwear designs that flattered her body shape, she took matters into her own hands and began designing her own made-to-measure collection. The Maid You Look Top, which she debuted in 2021, was just the beginning. These designs led Vanessa to consider made-to-measure in her future designs, such as the simple but staple design M4Y Pants. She aspires to create designs that will stand up to the test of time. In 2022, Vanessa and her husband, Dustin, wanted to create a space for them to be creative together, and ōSHənFibres and Howlin Bear Fibers were born. Vanessa draws inspiration from her deep love for the ocean and nature, while Dustin draws inspiration from his musical background. All of their hand-dyed yarn is created with intention in Astoria, Oregon.
Saturday, November 4th in the Pom Pom Meet Up Courtyard at Sacred Sheep 6:30-7pm